SafeCoin Weekly Public Meeting Summary | October 31st 2021
SafeCoin Weekly Public Meeting Summary | October 31st 2021
Every Sunday, SafeCoin holds a public development meeting to keep the community up to date on the weekly happenings. Here is a summary of our meeting from Sunday October 31st.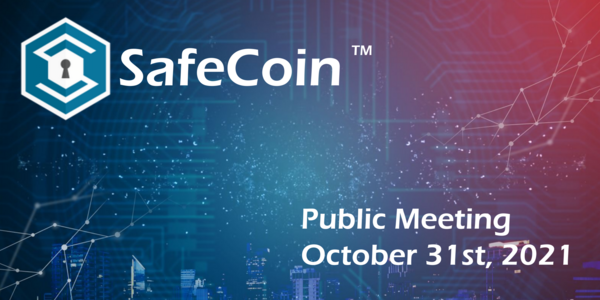 ---
Safe.Trade Update
Additional Explorer Online
Staking Upgrade
SafeCoin Upgrade to 1.7.15
There is a lot of behind the scenes development going on this week. The Team is overloaded with projects, and anyone wishing to help out would be greatly appreciated! As a Community Project, we need the community to be heavily involved in building, in dApps, How-To materials, etc.
Stay up to date with all SafeCoin Development!