SafeNodes Introduction: Securing the Future of Crypto
SafeNodes Introduction: Securing the Future of Crypto
SafeTrade's flagship base pair, SafeCoin, is extremely pleased to announce Successful testing implementation of SafeNodes on mainnet. SafeNodes offer decentralized solutions that not only our community, but all of crypto, needs and deserves right now.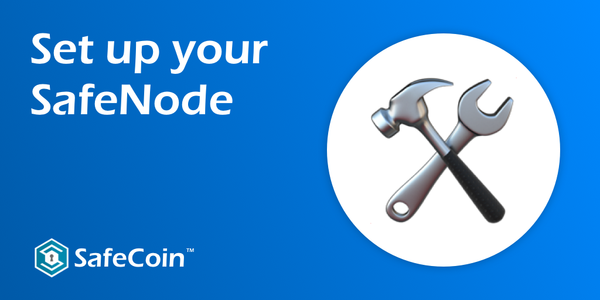 ---
What are SafeNodes?
SafeNodes are simply the world's Only cost-free, sustainable, efficient solution for protecting proof of work blockchains from double-spend attacks. They are designed to be the world's first cross-chain linking solution which notarizes multiple blockchains, including bitcoin and soon several major projects who have the same goal: Making crypto Safe. The first step in worldwide crypto adoption.
Without further delay, we would like to present to you the world's First notarization of bitcoin by a live grassroots project that did not require an ICO, Sale, or Funding of any kind:
https://www.blockchain.com/btc/address/1BL1qfsvAyniBcAPtWtGLXcpNJ7YLj1DNk
https://www.blockchain.com/btc/address/17zgAbdWw2bXhQdjnRLQ6SApaBQ5REp9zs
https://explorer.safecoin.org/address/RiwouJ4VUz4A53fgP7ChvBDom4q5fWyKuD
https://explorer.safecoin.org/address/RsaEqW1sbbANmjbqD51zHfDJxGP1xMVoVG
These early implementations demonstrate cross-chain linking in its simplest, most rudimentary form. From here, we are expanding on the diversity, complexity, and comprehensiveness of the integration beyond what any project has currently shown, in a World-First implementation which is sustainable, cost-free, and limitless.
We do not believe any blockchain should be held ransom, be spammed with transactions, or be forced into payment for protection. Through SafeNodes, Safecoin strives to become a leader in blockchain security, and to share that through an Open protocol. We do not see a future in crypto of one blockchain winning over all others. We very clearly see a diverse ecosystem of innovative blockchains forming. By working together with the same spirit of cooperation that Open Source is founded on, they can All be protected.
In our next steps, users will see a phased rollout including a growing number of partnerships with like-minded projects which we believe will play major roles in the diverse, innovative future of crypto. As we begin our basic network of multi-chain cross linking, SafeNodes will gradually be released to the community for anyone to operate.
We encourage you at this time to take part in the SafeNodes journey. We are looking for people who want to see the beginning of real worldwide crypto adoption in a Safe and Secure manner. We are looking for enthusiasts, node operators, designers, developers, marketers, businesses, projects, and we're looking for you.
This is just the beginning. We're not stopping with Security, we're Starting with it.
Thank you for your time
Discord: https://discord.gg/vQgYGJz
Telegram: https://t.me/SafeCoinEN