SafeCoin Monthly Update | August 2021
SafeCoin Monthly Update | August 2021
The SafeCoin Project has a lot of development going on this month!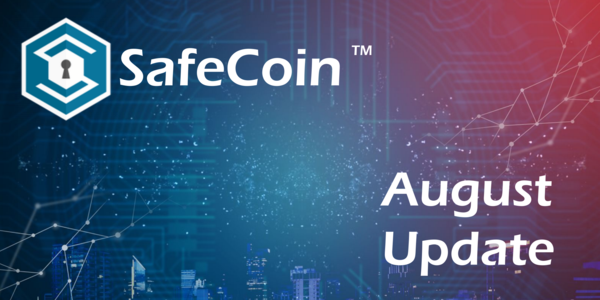 ---
Validator Updates
August saw a flurry of mandatory Validator updates, which included Consensus changes, Token activation, and Wormhole preparation. As the development team makes advances towards activating Wormhole, this also means we are closer to launching our super-powered DEX, SafeSwap.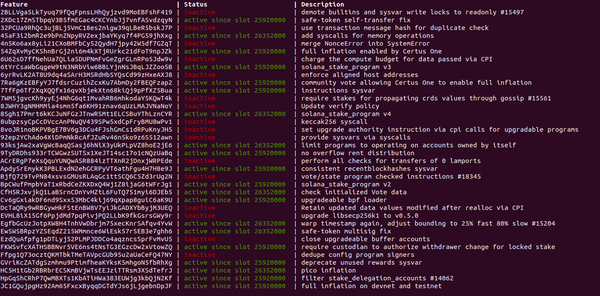 SafeSwap Development
SafeCoin's Token Program launched this month. A How-To Guide for launching a token will be released in the coming days, which includes minting NFTs. Once SafeSwap is launched, this will provide an open market for token offerings.
Wrapped Safe
Coin wrapping was also enabled this month, with Safe being successfully wrapped on chain. The wrapping process will open up many more markets for SafeCoin, allowing our coin to be traded on other CEXs and DEXs and bringing greater exposure to the project.
Wormhole Preparation
SafeCoin is close to enabling Wormhole V.1, which will bring cross chain capabilities. Chains such as Ethereum, Terra, and BSC will have near instantaneous cross chain transfers once V.1 and V.2 of Wormhole are implemented and activated. This will be one of the many pillars to SafeSwap.
Community Contributions
SafeCoin's amazing community has really been stepping up their game this month. First we have an impending wallet release from user Ara. It is currently open for beta testing.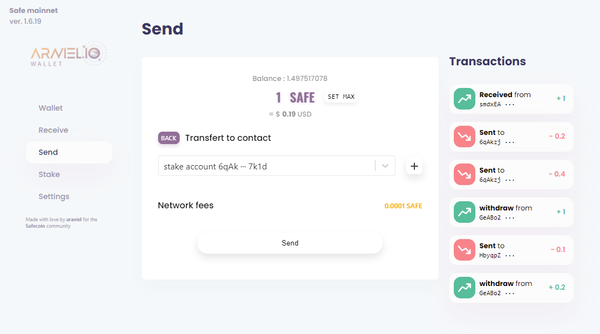 Next we have a How-To video from user FrankenSense on how to use Safe.Trade to acquire SafeCoins, and then how to stake them on the SafeCoin Validator network.
Finally, we have a Staking Walk Through Guide from user Martin. This well written guide walks you through Staking your SafeCoins on the Validator network. It is easy to follow for any level of expertise.
Thank you for reading! Make sure to follow SafeCoin on Discord and Telegram to stay up to date with all Development, Releases, and Announcements.